FREE Shipping & Gallery Wrap Stretching on Canvas Prints
up to 44in x 3Oin size shipped within USA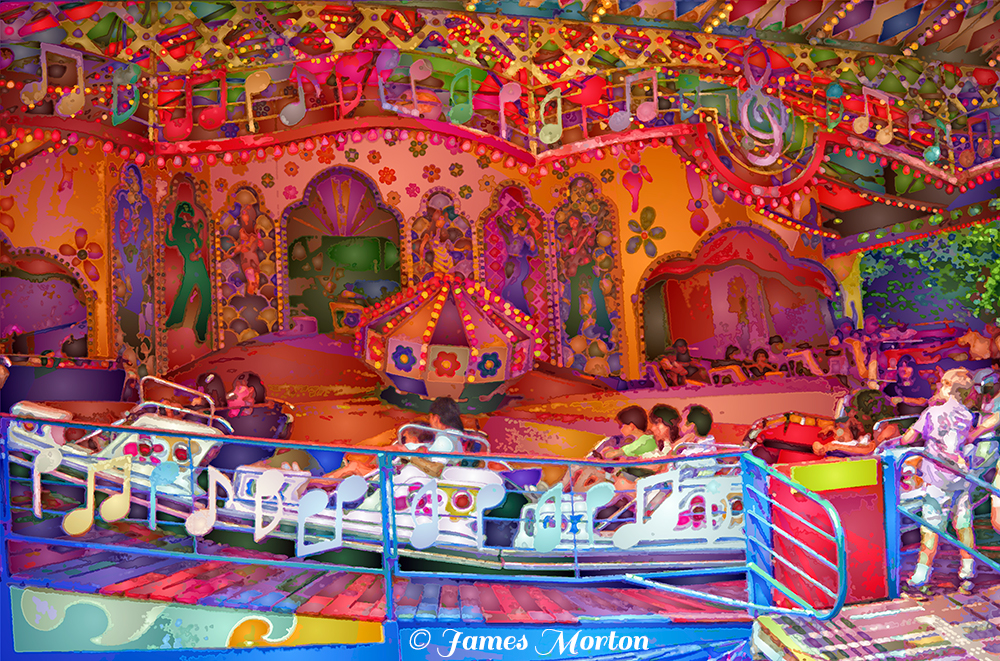 "Musik Express Riverside" - Original Digigraph
Fine Art Digigraph Painting of "Musik Express Ride" This digigraph was derived from a photo I took around 1990 at Riverside Amusement Park. Added in 1976, the Musik Express ride has always stood on the same location at the original Riverside Amusement Park (1912 to 1999) ; The park is now called Six Flags New England. The floral designs of the cars and center hub gave the ride a kind of hippie feel showing its 1960's design origins. This ride was restored and renewed many times, but eventually closed in 2008 from the many harsh winter storms which took their toll on the ride.
Artist : James Morton
Copyright © 1970 - 2018 James Morton
All images contained herein are copyrighted and remain the property of James Morton.
Images may not be reproduced in any form without written permission from the artist.
Wesbite Design & Graphics by Morton Arts
MortonArts.com - online since 1997